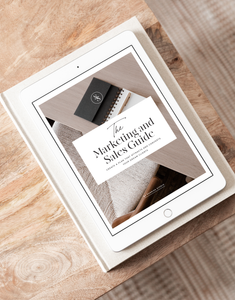 Let this planner provide you with a framework to develop your next big launch. Use it to nail down your signature offers you want to focus on. Define your customer persona and create an effective sales funnel for getting people in the door. Once you figure this out and get a system in place, then you just rinse and repeat! grow.

WHAT'S INCLUDED

- messaging
- customer persona
- marketing strategy
- sales funnels
- email marketing
- lead magnets
- nuture sequence
-goal setting

Print this planner at home or fill it out on your computer.