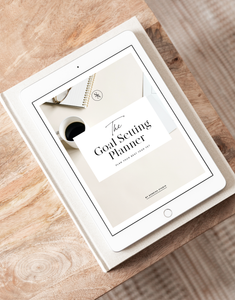 Maximize your marketing efforts by taking the time to discover exactly what your business stands for and who you will be serving. This 24-page guide gives you the tools you need to determine who your ideal audience is, identify business opportunities, craft marketing strategies, and actionable goals to help your business grow.
WHAT'S INCLUDED
- business objectives
- company profile
- define your ideal audience
- persona building
- marketing strategies
- content creation
- promotional tactics
- competitor review
- SWOT analysis
- goal settings
- milestones
Print this planner at home and as many times as you need. This planner can also be used on your tablet.